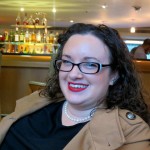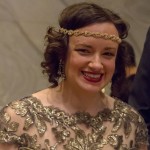 I used to think that I would open this post with bikini shots. You know the ones: flabby and pale and lumpy on one side, tight and tanned and toned on the other. But that would require someone to photograph me in a bikini, or a bathing suit, or my underwear, or nude, or what have you. And that requires a degree of confidence I've rarely possessed.
I didn't lose my sense of self-love after gaining weight. That would imply that I'd had some to lose, in the first place. (Pride? Sure. Self-respect? Definitely. Love? Pass.) When I was a size 2 and 98 pounds in high school, I felt my body was plain and uncompelling. When I was a size 16 and 174 pounds at age 31, I felt my body was still plain, but now objectively worthless in society. How other people felt about my body was different; I got laid at both weights, and at all weights in between. I've never understood their perspective. I've always felt they were being charitable. The only thing that changed between weights was my experience of physical pain. It was this that convinced me to make a change.
Between September 2014 and September 2015, I lost forty pounds. It didn't make me ready to get naked on camera. It didn't make me feel much more desirable. But it did make me feel better living my everyday life.
Here's how I did it.