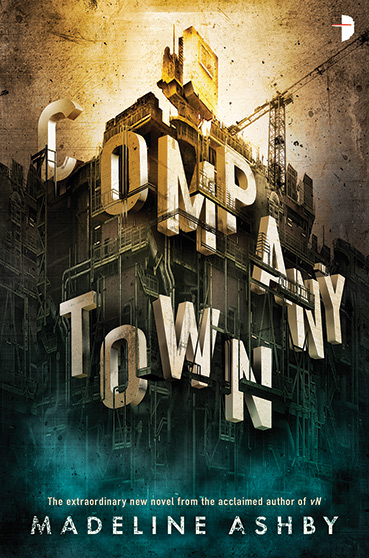 Good question. Glad you asked. If you pre-ordered the book, know two things: a) I'm ever so grateful, and b) it won't arrive on time. Why is that? My fellow Angry Robot author Kameron Hurley explains it succinctly:
So back in June Angry Robot Books, publisher of THE MIRROR EMPIRE, closed its ancillary imprints, Exhibit A and Strange Chemistry. This was part of a wider cost-cutting exercise initiated by Osprey, Angry Robot's parent company, which was going up for sale along with Angry Robot. Angry Robot has since pushed out its fall releases while wheels turn behind the scenes on this. Now you know about as much as I do about that, all of which is public knowledge.
Now, about those fall releases that were pushed out. Company Town is on that list — it won't be coming out September 30th. And that's a good thing. Why? Because it has yet to be edited.
As Kameron accurately points out, business comes to a halt when the mergers and acquisitions are afoot. By the time I sent in my manuscript, things had already rolled to a stop. That manuscript still needs some tender loving care. (Don't we all?) That means everything is going to take longer. It might be a long time before you read the whole thing. But I'd rather you wait a while to read a good book than let you plunge headlong into something riddled with errors, inconsistencies, contrivances, missteps, leaden prose, and the thousand natural flaws that a novel is heir to.
But, because you've been so patient, here's a big ol' chunk of it.
Read the full article »